Twister TFP6062 6 X12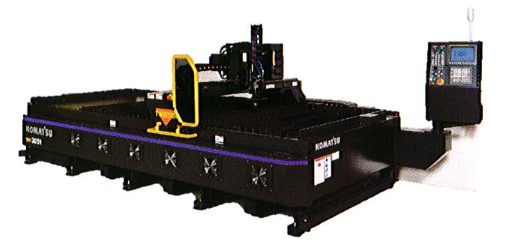 Komatsu Plasma Cutting Systems are a cost effective alternative to laser cutters, by providing precision quality cutting at lower initial cost and production cost. The TFP6062 6 x 12 300 Amp (60kw) has a 6 x 12 ft. table, FANUC 0iMD CNC, and gas controls next to the CNC. A USB port can be used to load NC programs. The TFP6062 has twice the cutting power of the TFP3062 6 x 12 150 Amp (30kw).
The Oxy Propane Attachment Option extends the steel maximum cutting thickness from one inch to two inches (25mm to 50mm).