SigmaNEST X1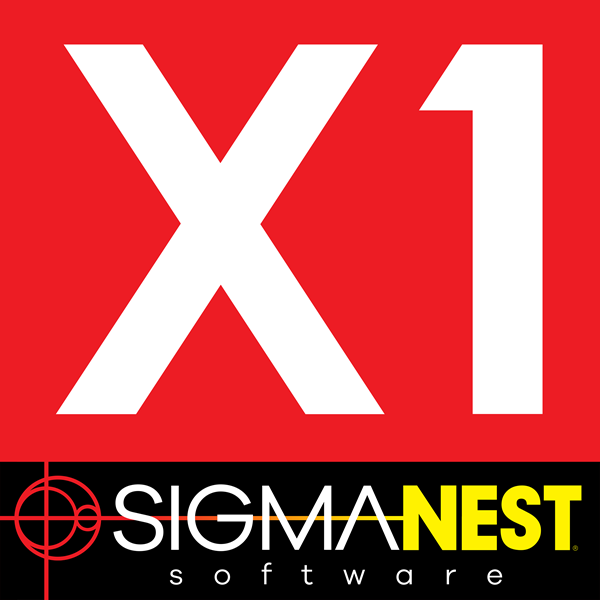 SigmaNEST simply is the best nesting software in the industry. The proprietary nesting engines, developed and maintained by an expert team of mathematicians and engineers, offer unparalleled material utilization and nesting efficiency. SigmaNEST runs on every type of machine, delivering maximum versatility and scalability to meet your requirements for today and beyond.
Easy to use interface

One nesting software for every machine

Fast part nesting speeds

Improve material yield and reduce scrap
The new SigmaNEST X1 acts as a hub from which to integrate multiple machines, optimize production schedules, reduce scrap, and shorten cycle time through smart machine programming.
We are also introducing SigmaWEBTM, a new QuoteNestingTMsolution which allows customers of a job shop using SigmaNEST to obtain job quotes through a web interface.
Multi-sheet nesting

Better material yield

Control all machines from one place

Smart machine programming
The Most Feature-Rich Nesting Software Available
Easy-to-use interface

Split Window workspace

Quick part search

Intelligent cutting sequencing

Feature avoidance to avoid crossing over dangerous areas

Automatic rule-based cutting condition selection for highest quality parts

Integrated crop-cutting and scrap cutting to minimize handling time for waste material

Powerful configurable post processors to run your machine the way it was intended
Support for robotic removal system

Work order nesting

Mixed work orders with consolidation and staging

Selective material grain consideration for press brake part repeatability and accuracy

Kanban method based filler part

Nesting for clamp management

Under and/or around clamps

Repositioning

Bevel cutting
Multiple processes

Punch tool setup changes versus nesting yield balancing

Eliminate pierces to reduce nozzle
damage

Advanced Typography Options

Cut faster with Smart NC

Excellent cut quality, consistently

Automatic chain cutting

Optimal feed rate control

Advanced material handling

And Even More!